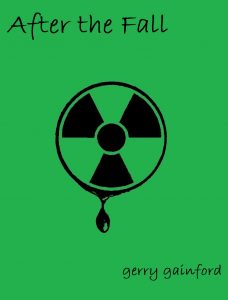 I am currently seeking an agent for After the Fall, my post-apocalypse thriller / love story.
Haley, an Irish engineering student was on a six-week internship with Amazon in Seattle when the world went and ended.
Now four years later she's living in a rough community, in the ruins of civilization. Accused of murder, she flees, chased across the wastelands. In a country ravaged by extreme storms. large swathes are full of nuclear waste and everywhere holds disease and death.
The country is sparsely populated with bands of survivors. Some have turned to a strict religion, blaming all technology for the Fall, hoping God will save them.
A few gave up on life and wander aimlessly, avoiding any communities that might one day be a target.
Viscous gangs have come together under a feared leader, attacking communities, preying on the weak, killing for fun and eating the dead.
Haley needs to use everything she ever learned and all her wits to make her way to the east coast and hopefully home, to the love of her young life.
After the Fall is my fourth novel and comes in at 83,000 words.